Tailored Bookkeeping
VAT returns
VAT Returns are always considered a chore by most businesses. Why not let us go through your receipts and invoices, follow legislation in terms of ensuring we are able to reclaim as much input tax as possible and submit the dreaded VAT Return on your behalf. Our bookkeeping systems are also fully MTD compliant (Making Tax Digital).
Entire Accounts Department
We are able to act as your entire accounts department, ranging from creating invoices, processing purchase invoices, supplying you with creditors to pay*, chasing outstanding invoices, bank reconciliations, dealing with incoming calls / e-mails for accounts, and sending e-mails from your company – a full one stop shop. This is ideal for companies who have the need for a part time bookkeeper / accounts clerk, but want the flexibility of full time servicing. *In some cases we can even enter the payments onto the bank, leaving you to simply click to authorise the payments.
MTD Cloud Bookkeeping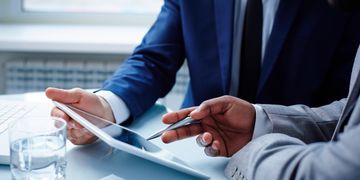 We work with numerous Cloud based accounting systems, including Sage, Xero and Capium. Each offers slightly different options in terms of cloud based / app based accounting, but all are ready for Making Tax Digital and electronic submission of VAT returns. We are able to liaise with you to assist with some or all of your bookkeeping requirements, making us your ideal partner.